OP-ED: Advancing Equality in Nevada
By André Wade, State Director, Silver State Equality
While I would prefer to pen a celebratory piece about the Silver State's progressive advances for LGBTQ+ Nevadans, shit's getting real. June is Pride month and there are candidates running for office who have identified the LGBTQ+ community as a target for discrimination. It's hard to believe that in 2022, after decades of advancing equality in Nevada, we are now concerned about our rights, but that's the reality we live in. So far this year, nearly 300 anti-LGBTQ+ bills have been filed in state legislatures across the United States. Could Nevada be next?
The short answer is, 'yes.'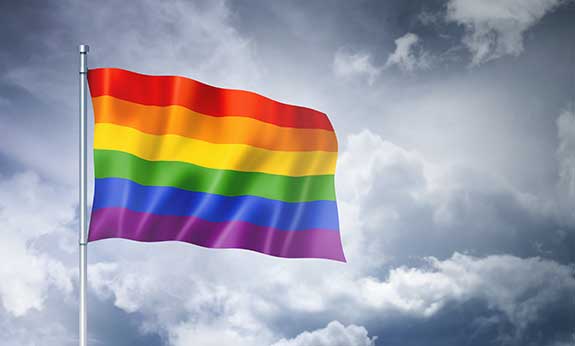 For decades, the equality movement has attempted to change the institutions that have made it difficult for us to live in a world that is healthy, just and fully equal. We've implemented a multi-pronged approach that has been in existence since the days of the Stonewall Riots and the first Pride march. And still there is more work to be done.
We have raised hell and protested on the streets of Southern Nevada. We've put in the emotional and exhausting work of coming out to our families, friends, and colleagues, hoping they accept us for who we are, and not reject us. We've created and implemented LGBTQ+ centered social services to ensure those in need, don't get overlooked and fall through the cracks of discrimination, harassment, and invisibility.
Despite these efforts and successes, there is still much to do to navigate discrimination on a path towards equality. If we want things to continue to get better, with a lot of fight along the way, we must make sure that those in office are pro-equality. And we must hold elected officials accountable to our equal rights.
We have a right to a future that is free of legislation like the "Don't Say Gay" bill out of Florida, or the bill out of Texas that punishes parents for providing their children with gender affirming care — or any other farrago of anti-LGBTQ+ laws that threaten our civil liberties. But we will forgo our rights if we don't elect pro-equality candidates who have our best interest in mind.
Election Information
By the time you are reading this, you should have already received your vote-by-mail ballot and sample ballot. Unfortunately, if you didn't register to vote by filling out a paper form by May 17, you will need to register on the Nevada Secretary of State's website. This can be done through June 9. After that, you'll have to do a Same Day Voter Registration at any polling location on Primary Election Day, which is June 14.
Early voting by mail begins as soon as you receive your ballot in the mail. If you prefer to vote early in-person, you will be able to do so starting May 28. Nevada's Primary Election day is June 14, so that's the last day to vote in-person and the deadline by which your mail-in ballot can be postmarked.
For information on the pro-equality candidates that Silver State Equality has endorsed, as well as information on how to register to vote and how to find your polling place, please visit: https://silverstateequality.org/elections/#
Happy Pride and remember… reproductive rights are LGBTQ+ rights.