Kevin Heward – Mr. Las Vegas PRIDE 2022
I was lost, and Kevin helped me find my way. There I was, searching for the HRC Gala somewhere in Caesar's Palace – others were lost too. Then suddenly, I saw Kevin's smiling face holding a sign with an arrow and the famous blue and yellow HRC logo. Kevin cheerfully provided directions and saved the day!
Kevin began volunteering at eight years old, helping his mom with projects in the Phoenix area where he grew up. They supported March of Dimes fundraisers, building houses for those in need with Honeywell, and the Christmas Angel program with Salvation Army.
After high school, Kevin joined the US Army at 19. In his six years as an Information Technology Specialist and Paratrooper, Kevin spent time stationed in Afghanistan, South Korea, Germany, and North Carolina.
While stationed in NC, Kevin met his now husband, Eric, also a Military veteran (Air Force). Eric's orders relocated Eric and Kevin to Las Vegas. The couple married in 2019 after three years in Las Vegas together.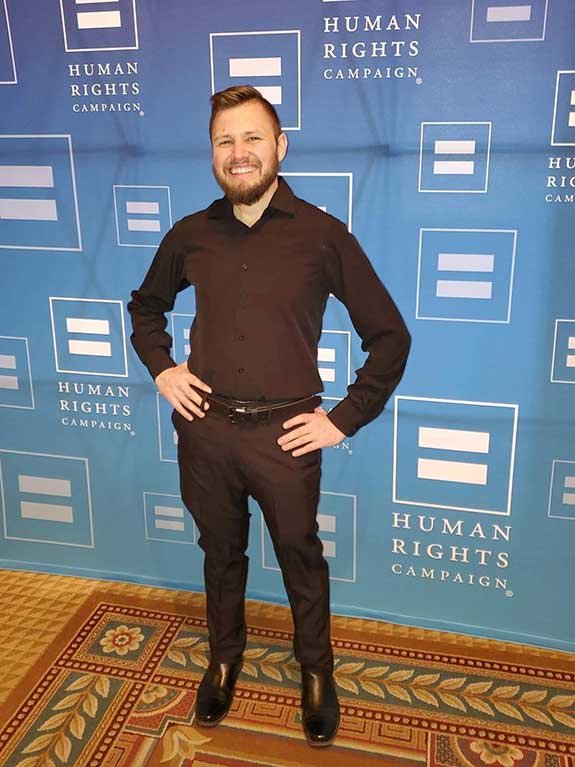 Kevin left the military in 2016 and began his studies at UNLV in computer sciences. Eric got involved in the Las Vegas community quickly with LAMBDA. The couple has volunteered with TransPride Center, The Center, AFAN, The Sin City Sisters, Bears Las Vegas, LAMBDA, HRC, and now Las Vegas PRIDE too!
We are very proud to have both Eric and Kevin's help, love, and support! We are also very excited to celebrate Kevin's reign as Mr. Las Vegas PRIDE 2022!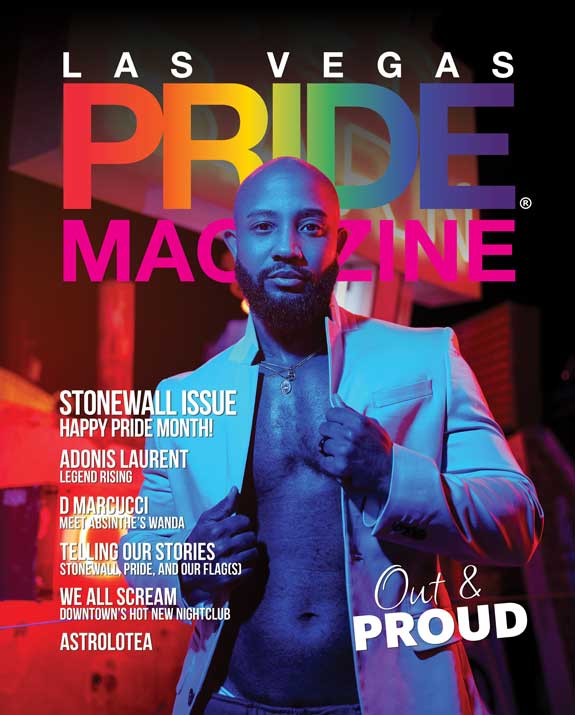 This article was published as a digital exclusive article for the 2022 Stonewall Issue of Las Vegas PRIDE Magazine, which can be read in its original format here.