All Saints Episcopal Church Sexual Health Clinics
Article Courtesy of Southern Nevada Health District
On World AIDS Day 2021, recognized on December 1, the Southern Nevada Health District partnered with All Saints Episcopal Church (4301 W. Washington Ave.) to begin providing sexual health services every Monday to Wednesday from 9 a.m. to 2 p.m. The clinic offers a safe, welcoming, non-traditional location for the community to seek sexual health prevention and treatment and resources.
"I speak for all of us at All Saints Episcopal Church when I say how grateful we are and how much we appreciate the opportunity to work with the Southern Nevada Health District as an extension of needed services to the LGBTQ community. This location provides convenient access and a welcoming environment for services and treatment for those in need," said Father Rafael Periera, Priest-in-Charge, All Saints Episcopal Church.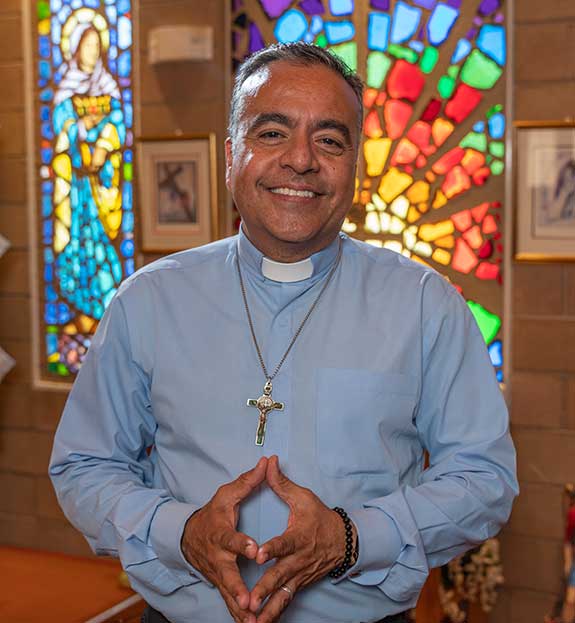 According to the Centers for Disease Control and Prevention (CDC), one in five people in the United States has a sexually transmitted infection; in 2018, that totaled 68 million existing infections. Of the 26 million new infections in 2018, 46 percent were among adolescents and young adults ages 15-24. The CDC estimates that STDs cost approximately $16 billion in health costs in the United States. Preliminary data indicates that reported STDs decreased in 2020 when clinics and health care offices closed; however, cases surged once screening for STDs and HIV resumed. In Nevada, the state continues to have high rates of primary and congenital syphilis.
Ongoing services available at the All Saints clinic include testing for HIV and STDs, pre-exposure prophylaxis (PrEP) to prevent HIV infection, telehealth visits with a Health District provider, sexual health education and condoms.
To make an appointment, call 702.759.1700 or email SexualHealth@snhd.org.
For more information, visit https://www.southernnevadahealthdistrict.org/community-health-center/sexual-health-clinic/