Mental health and self-care have been increasingly common themes since the onset of the COVID-19 pandemic. More than just catch phrases, they are important issues that have finally garnered enough attention for society to pay closer attention to. But did you know there is a day dedicated to bringing awareness to mental health issues, not only locally, but around the world and to mobilize efforts in support of mental health? World Mental Health Day is a "thing" and formally recognized on October 10 every year.
This year, the 10th falls on the Sunday after the Las Vegas PRIDE festival. The weekend will not only provide the opportunity for us to be together again but is also an opportunity for all stakeholders working on mental health issues to talk about their work, and what needs to be done to make mental health care a reality for people worldwide. The theme for this year is Mental Health Care For All: Let's Make It A Reality.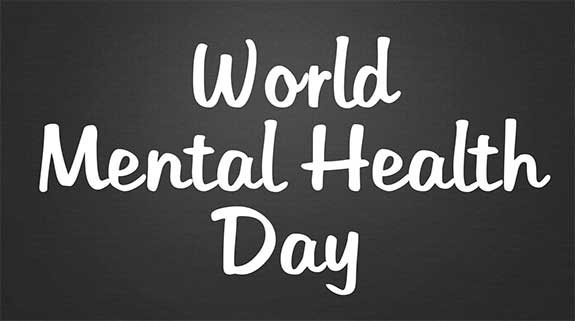 World Mental Health Day was celebrated for the first time on October 10, 1992, with no specific theme other than generally promoting mental health advocacy and education. In 1994, World Mental Health Day first adopted a unifying theme, "Improving the Quality of Mental Health Services throughout the World". World Mental Health Day is supported by the World Health Organization (WHO) who raises awareness on mental health issues using strong relationships with the Ministries of health and civil society organizations globally.
It is undeniable that the COVID-19 pandemic has had a major impact on mental health. Some groups, including health and other frontline workers, students, people living alone, and those with pre-existing mental health conditions, have been particularly affected. Mental health services were significantly disrupted last year, and COVID-19 exposed a variety of inequities in physical and psychological health services. Organizations across the globe rallied to collaborate and share successful strategies to address these issues. Yet, because of the scale of the problem, many mental health needs remain unaddressed. Response to the crisis has been hampered by chronic under-investment in mental health promotion, prevention and care for many years.
And despite progress and efforts in some countries, people with mental health conditions often experience severe human rights violations, discrimination, and stigma. Many mental health conditions can be effectively treated at relatively low cost, yet the gap between people needing care and those with access to care remains substantial. Mental health is one of the most neglected areas of public health. Close to 1 billion people are living with a mental disorder, 3 million people die every year from the harmful use of alcohol and one person dies every 40 seconds by suicide. In low- and middle-income countries, more than 75% of people with mental, neurological and substance use disorders receive no treatment for their condition at all.
There has been a general consensus across the globe that increased investment is required on all fronts: for mental health awareness to increase understanding and reduce stigma; for efforts to increase access to quality mental health care and effective treatments; and for research to identify new treatments and improve existing treatments for all mental disorders.
So on World Mental Health Day this October 10, look out for the hashtag #WorldMentalHealthDay to learn more about what is being done across the globe. The day provides an opportunity to commit to raising awareness around everyone's mental health.