The Gay Games Return to Hong Kong in 2022
What is an all-inclusive event held every four years and is the stage for people from all over the world? Hint: It's not the 2020 Olympic Games in Tokyo, Japan. Rather, it's the Gay Games.
The Gay Games began in 1982 with the mission to promote equality, diversity and inclusion through sport and culture. Much like the Olympic Games, the event brings together people from all over the world and aims to be inclusive in every way. Conceived by Dr. Tom Waddell, an Olympic decathlete, the games were first held in San Francisco, CA and have been held every four years since. The last games, 2018 were held in Paris, France while the 2022 games are slated for Hong Kong.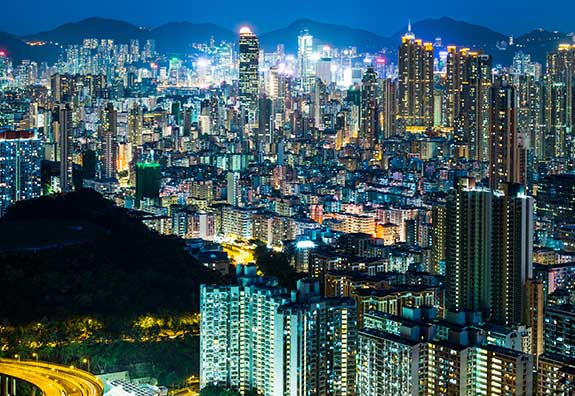 The Gay Games are governed by the International Federation of Gay Games (FGG) which is an all-volunteer, transparent non-profit organization with open elections. Their composition has come from dozens of countries, and member serve two-year terms. They are responsible for providing oversight of the games, as well as ensuring the Games' continued production. But the Board also does so much more, including raising funds for the Gay Games Scholarships; enabling underfunded individuals the opportunity to attend the Games and compete. Additionally, the Gay Games gives back to non-profit organizations in host cities, leaving a lasting legacy wherever the rainbow lands.
The Games are just what you would think they are: a competitive stage for people to come as they are, and do their best. It is a space of diversity and inclusion, where one can come and be themselves. There is a level of acceptance at the Games that is unique and unequaled and empowering. We are here, we are queer and we will be seen and heard.
The Games challenge existing sports bodies, media and sometimes government attitudes and policies toward LGBTQ+ athletes. The Games have led the way to elicit change in the world of sports and at this level of competition. They are breaking down stereotypes and taking names. The Games initiated a breakthrough transgendered inclusion policy that others now follow, as well as welcoming participants with HIV/AIDS. They have adapted anti-doping policies to enable athletes on medications to participate, have expanded women's sports and strive to address the needs of younger and older participants by offering multiple age-based categories.
Why the Gay Games? 2006 Tom Waddell Award winner, Derek Liecty sums it up, "the pervasive discrimination and putdowns of gays and lesbians in the locker room and on the field of play, along with 'faggot' jokes and 'sissy boy' remarks, to say nothing of the discrimination in access to sports because of being openly gay or lesbian, has had a negative residual impact on countless men and women for decades," he said. "The Gay Games provide a venue where gay and lesbian athletes can gather and compete in an atmosphere which is free of this discrimination."
So, young or not-so-young LGBTQ+ people can be true to themselves and dream: standing on a podium, thousands of fans cheering for victory, national anthem playing and being draped with a medal can all be reality. We just have to get out there, do what you love, be true to ourselves and support one another. Let's play.