Recreational Sports Leagues
Serving Southern Nevada
By Las Vegas PRIDE Magazine Staff
The Las Vegas Gay Softball League (LVGSL) was founded in 2009 by the Las Vegas Athletics Arts and Activities Foundation. The foundation was asked to assist the LGBTQ community members in starting a gay softball league. In the beginning, our league was a small league with four teams playing at Veterans Memorial Park; today, our league has grown to over 250 members making up between 20-25 teams. The Las Vegas Gay Softball League, respectively called LVGSL has grown exponentially since our humble beginnings.
The Las Vegas Gay Softball League is an active member city in the Amateur Sports Alliance of North America, ASANA, and the North American Gay Amateur Athletic Alliance, NAGAAA. Both ASANA and NAGAAA are non-profit organizations dedicated to promoting amateur athletics with a special emphasis on the participation of members from the LGBTQ Community. Visit lvgsl.com for more information.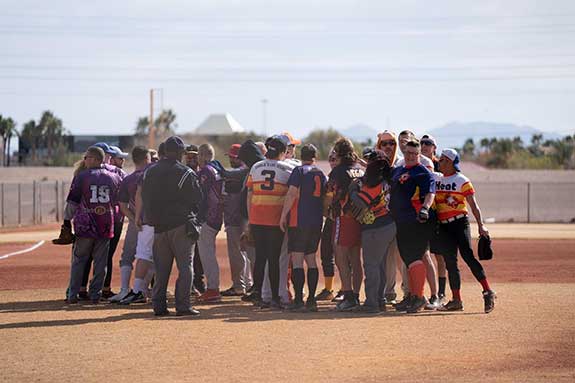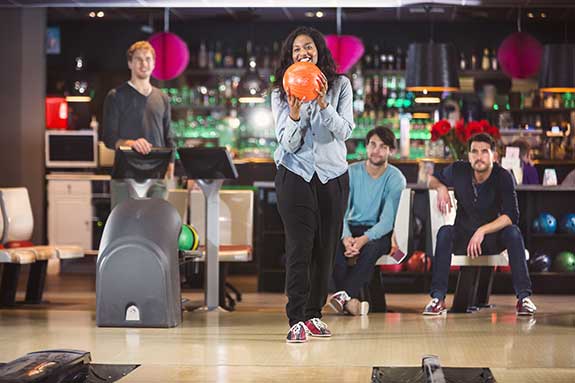 LET'S GO BOWLING TOGETHER (LGBT) League is an LGBT community-sponsored organization that is open to all. Bowling is at Gold Coast lanes at 6 PM on Wednesdays. The league was organized to provide a venue for community members to socialize and engage in an athletic activity.
They have been in existence for about five years, and membership is growing. Membership consists of a representative cross-section of the community (gay, lesbian, bisexual, transgender, and straight) who are community-friendly. Visit their Facebook page for more information. facebook.com/letsgobowlingtogether/
VARSITY GAY LEAGUE (V.G.L.) is a Queer+ Recreational Sports Organization, established in 2007. They offer year-round outside-the-box activities, games, and sporting events. It's our goal to excite and unite the gay and straight community with new ways to play and interact. Everyone is welcome, regardless of sexuality, gender identity, or experience. Visit varsitygayleague.com/lasvegas for more info.
LGBT VOLLEYBALL AT SUNSET PARK starting at 7:30 PM. Tuesdays, Thursdays, and Saturdays at Sunset Park Volleyball Courts. Look for the Rainbow Flag. OPEN TO THE PUBLIC.
Don't be shy; no one's great, and some are amateurs. Everyone is welcome. Just come to have a good time at the fun and friendly LGBT Volley Social. Their goal is to provide a friendly, inclusive, and casual environment with healthy competitive Volleyball. It's a sports social for the LBGT community of Las Vegas. Join the group at meetup.com/Saturday-Evening-Volleyball-Social-at-Sunset-Park/