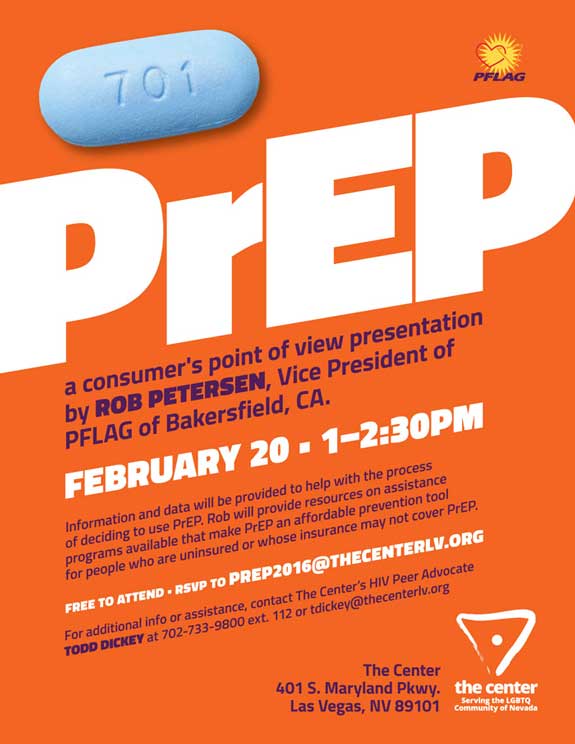 Location: The Center
Date: This event was held on February 20, 2016
Time: 1-2:30pm
Admission: FREE
RSVP to prep2016@thecenterlv.org
Additional Information:
This PrEP Presentation is a consumer's point of view presentation by Rob Petersen, Vice President of PFLAG of Bakersfield, CA.  Information and data will be provided to help with the process of deciding to use PrEP.  Bob will provide resources on assistance programs available that make PrEP an affordable prevention tool for people who are uninsured or whose insurance may not cover PrEP.