Love is Love LGBT Wedding Expo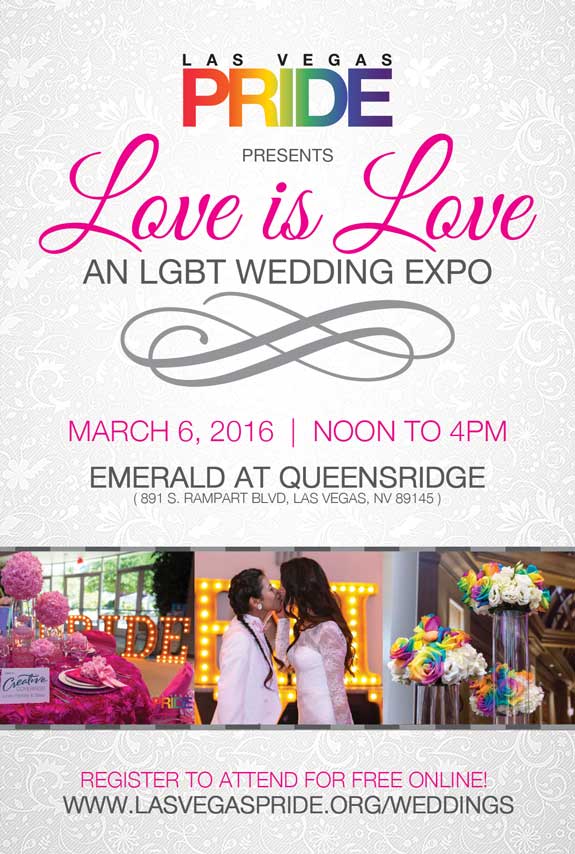 Location: Emerald at Queensridge
Date: This event was held on March 6, 2016
Time: Noon – 4pm
Additional Information:
Register to attend (FREE Admission) and learn more about this exciting LGBT Wedding Expo.  Visit the Love is Love LGBT Wedding Expo website.
There is no charge to enter the Love is Love LGBT Wedding Expo presented by Las Vegas PRIDE.  Anyone wishing to attend the expo needs to register to be added to the guest list. We recommend everyone register online to gain faster admission the day of the event. Those who do not pre-register will be required to register at the door before entering the expo. No Soliciting Allowed – If you are a business owner please note that no soliciting is allowed. If you are interested in becoming an exhibitor for this event please register as an exhibitor.