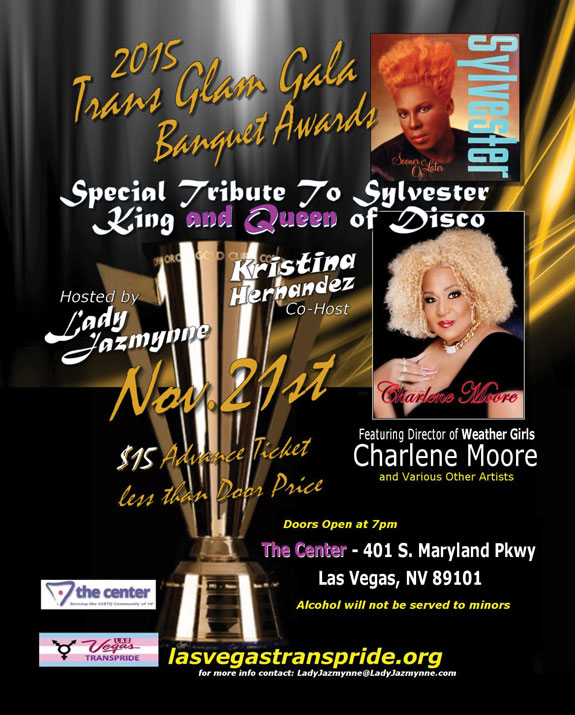 Location: The Center
Date: November 21, 2015
Time: 8pm
Website: LasVegasTransPride.org
Additional Information:
2015 Trans Glam Gala banquet and awards with a special tribute to Sylvester, King and Queen of disco.  Hosted by Lady Jazmynne and Kristina Hernandez.  Featuring the director of Weather Girls, Charlene Moore and various other artists.