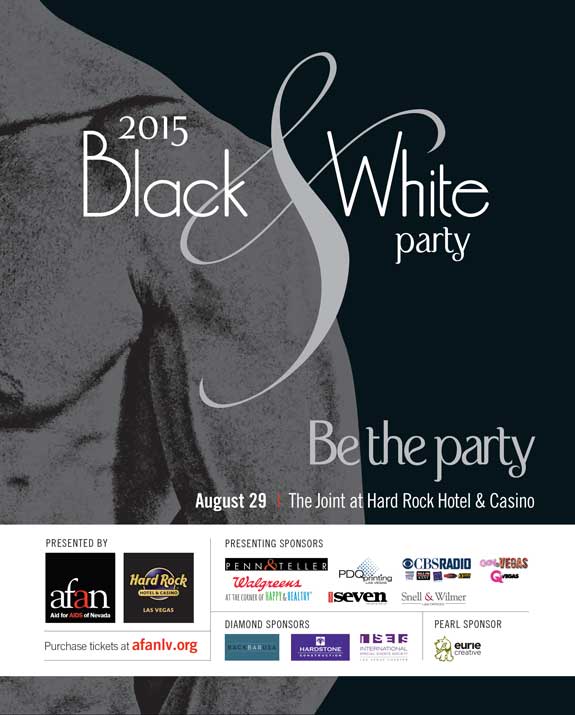 Location: The Joint at Hard Rock Hotel & Casino
Date: August 29, 2015 – This event has already occurred.
Time: VIP 8pm, General Admission 9pm
Admission: For tickets visit afanlv.org
Event Photos: View the photo gallery for this event.
Additional Information:
The hottest party of the summer is back! The world-famous concert venue, The Joint inside the Hard Rock Hotel & Casino, will set the scene for an unforgettable party atmosphere that will offer more than 3,500 guests tastings from some of Las Vegas' finest restaurants and top-shelf spirits.  The tradition of black-and-white continues to be expressed through outlandish, fashion-forward black-and-white costumes and sexy attire – Las Vegas style! The Black and White Party Weekend is a highly-anticipated premier Las Vegas event that attracts a diverse demographic with a common goal: to fight HIV/AIDS and eradicate the stigma it carries here in Southern Nevada. Your ticket not only gains you access to the hottest party of the year but allows you to sample premier and top-shelf spirits  as well as mouth-watering offerings from Las Vegas' finest restaurants all evening long! EAT, DRINK, PARTY!