A Small Preview of the Upcoming 2015 PRIDE Festival Entertainment
By Paul Cieslewicz | Actor, Entertainment Columnist & Critic
Every year the Las Vegas PRIDE Festival brings in an eclectic mix of talent to entertain the masses, and 2015 will be no exception. What's interesting about this year's lineup is how familiar they will be. We've got a former Pussycat Doll, a former American Idol favorite, a former Little Rascal, and hosting it all is a decorated military veteran turned jaw-dropping hot model! On with the show!
Going with a "ladies first" style, the first of our three headliners for this year's PRIDE is Jessica Sutta, a former member of The Pussycat Dolls who went on to become a dance floor diva herself. A native of Miami, FL, Jessica fell in love with music and dance at an early age, studying ballet and becoming a cheerleader for the Miami Heat before even graduating high school. In 2003 she joined The Pussycat Dolls, one of the best selling girl groups of all time, having garnered with the group a Grammy nomination, winning two Billboard Music Awards, two MTV Video Music Awards and playing for sold out audiences around the world.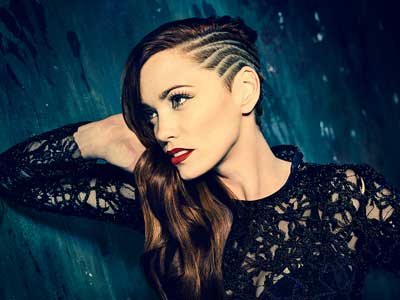 Jessica left The Pussycat Dolls in 2010, but wasted no time. She released several singles and collaborations, culminating in her song, "Show Me," reaching the #1 spot on Billboard's Dance/Club Play Songs Chart in 2011. Since that time she has released many other singles including "Again" (featuring Kemal Golden) and "Lights Out." Already in 2015 she's been featured on the #1 Billboard Dance Club Songs track by Dave Aude, "I'm Gonna Get You," as well as releasing her own single, "Let It Be Love" (featuring Rico Love), from her upcoming debut album, Feline Resurrection.
Jessica is extremely passionate about human beings being treated fairly regardless of their gender, race, religion or sexual preference, and has used her voice to promote equality amongst all. She has been a long time supporter of the LGBT community, repeatedly voicing her support of same sex marriage.
Our next headliner comes to us courtesy of American Idol. David Hernandez made it all the way to the Top 12 as a finalist of the seventh season of American Idol before exiting the competition (I still demand a recount!). Born in Phoenix, AZ, to his single mother, Spring Hernandez, he began acting and singing at the age of 6 after his grandfather took him to his first audition for a local theatre company. This led to him singing on cruise ships, performing during a Martin Luther King Jr. Day parade and even competing in Arizona Idol to secure an audition for American Idol. He lost, though obviously that didn't keep him from traveling to San Diego to audition on his own.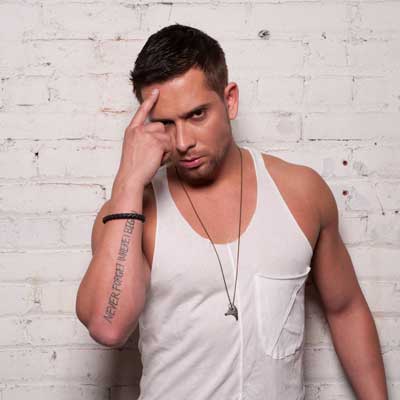 Since American Idol, David hasn't stopped, performing on everything from The Ellen DeGeneres Show and The Today Show to the Inaugural Kick-Off Celebration ball for President Obama. He just released the single, "WTF," in July, which he co-wrote and which was produced by Printz Board of The Black Eyed Peas.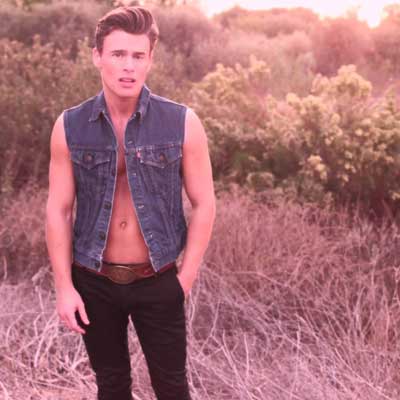 Our final headliner, Blake McIver, started his successful career performing having won the title of Star Search's Junior Vocalist Champion at the age of 6. He went on to play Derek Boyd, Michelle's frenemy on Full House for 3 seasons (any chance we'll see him in Fuller House?). One of his most recognizable roles, though, was playing Waldo Aloysius Johnston III in the 1994 film, The Little Rascals.
But like any other child star, Blake had to grow up, and he's done quite nicely at that too. Just look at his Instagram! He is a graduate of the UCLA school of Theatre, Film and Television. He released his first solo album, The Time Manipulator, in 2014. His newest single, "This Is Who We Are," a song whose lyrics could easily serve as a theme for the recent marriage equality victory in the US, was just recently released as well.