Las Vegas PRIDE Family Big Hair Bingo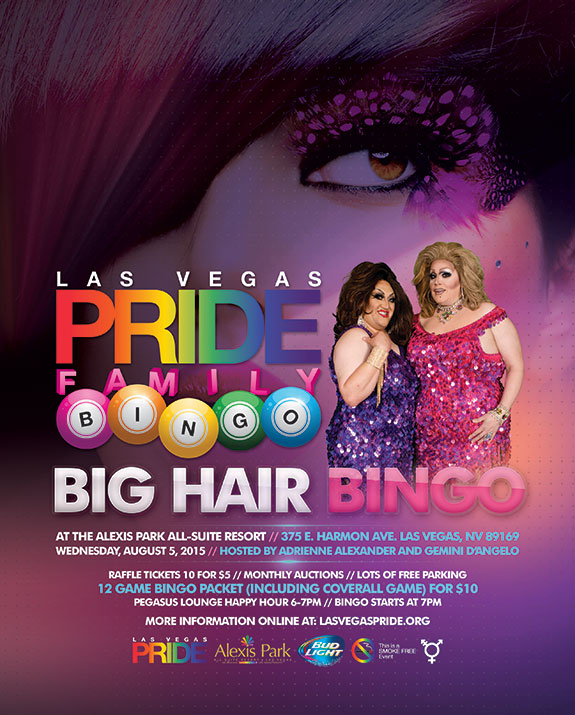 Location: Alexis Park All-Suite Resort
Date: August 5, 2015 – This event has already occurred.
Time: 6pm Happy Hour // Bingo begins promptly at 7pm
Event Photos: View the photo gallery for this event.
Additional Information:
For more information about Las Vegas PRIDE Family Bingo, please visit the event page.