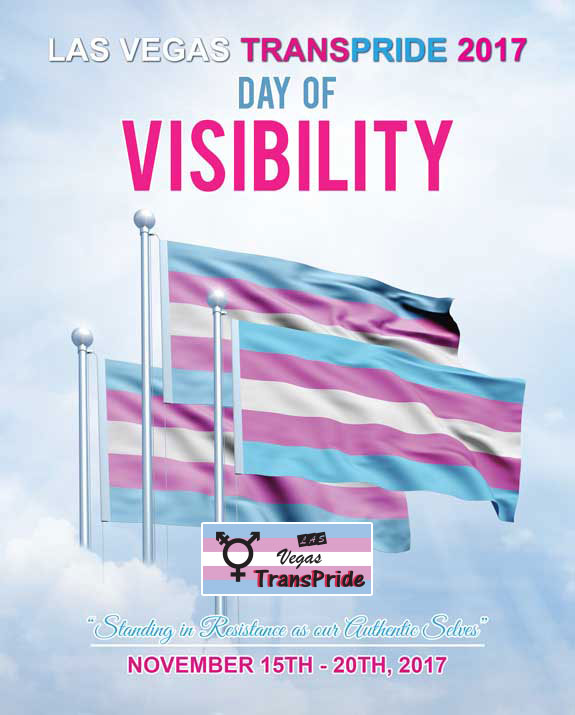 TransPride 2017 Visibility March
November 17, 2017 @ 7:00 pm
Trans and Allies Out & Proud Visibility March
Meet at 7pm in front of Nordstrom on Fashion Show Dr. (Across from Trump Towers)
This is a peaceful march, that helps bring Pride and Empowerment to Transgender individuals who may have fear of walking down a public street. So today is a day we encourage everyone to empower yourselves and walk the streets of Las Vegas without fear and walk with the support of friends and allies who believe, everyone should have the right to walk without fear or judgment.
We encourage our sponsors or allies to walk with your Organization or Company banners, showing your support for the Transgender Community.
All Participants may carry signs that offer Awareness, Encouragement etc… However, we will not allow profanity or derogatory statements to be displayed or shouted during the march!! Again this is a peaceful march to help empower and bring awareness to the Transgender community.
Share This!