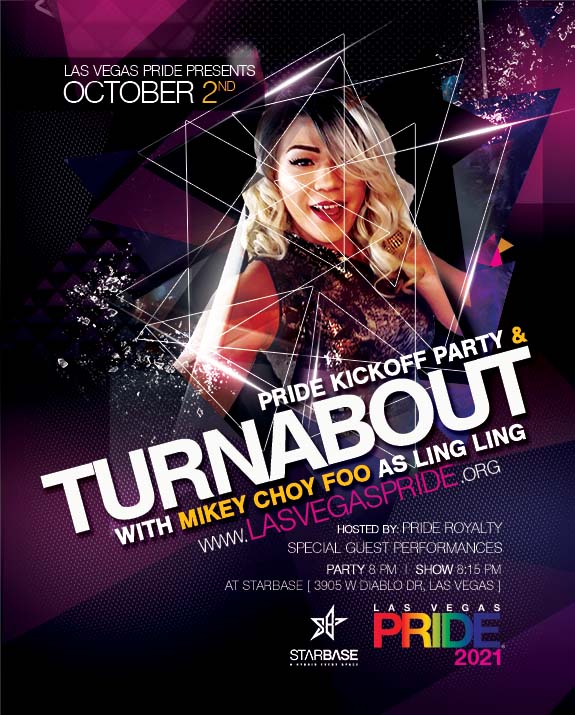 PRIDE Kickoff & Turnabout
October 2, 2021 @ 8:00 pm
Join us for the 2021 Las Vegas PRIDE Celebration Kickoff Party and Turnabout show! Featuring Mr. Las Vegas PRIDE 2021, Mikey Choy Foo as Ling Ling.
The party at StarBase (3905 W Diablo Dr., Las Vegas) kicks off at 8 PM and the show begins at 8:15 PM.
Watch for special guest appearances throughout the evening!
Share This!