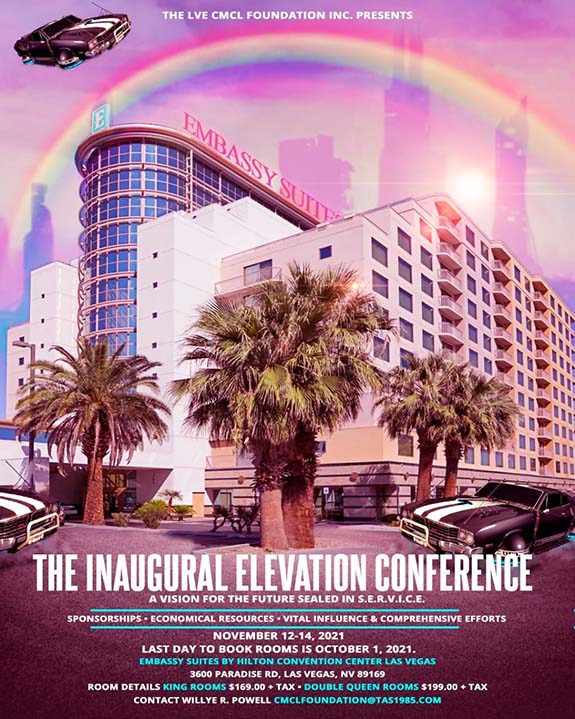 Elevation Conference
November 12, 2021

-

November 14, 2021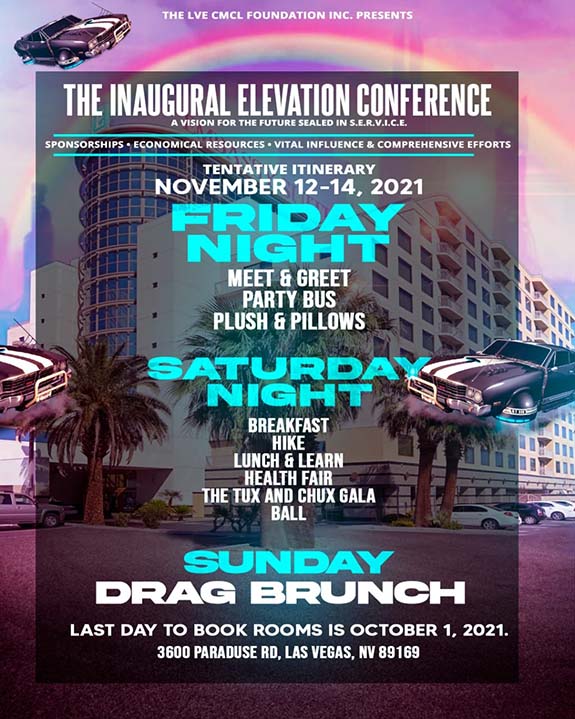 The Elevation Conference is CMCL's first exclusive stand-alone conference, and it will be held in Las Vegas from Friday, November 12 – Sunday, November 14. Events such as a welcome reception, health fair, an intimate pillow talk inspired event, health and professional development inspired workshops, and Chucks
& Tux Gala are apart of the weekend's itinerary. The event is open to the public and the only cost is the $50 ticket for the gala.
"Dreams turn into reality, and reality elevates us all to another level," Conference Chair Willye Powell said. "This conference started as a dream for the Foundation to reach the lives of our LGBTQ population in the Las Vegas area and now it's a reality."
Group tables are available for purchase and advertisements for the commemorative souvenir ad booklet. If you are interested in learning more about the conference from attendance to sponsorships, you can contact Willye Powell at 346-803-7533 or willye.powell@gmail.com.
Registration and rooming links are available at linktr.ee/CMCLfoundation.
Share This!