Crawl With Us! Unleash Your Inner Explorer at the Ultimate Las Vegas Bar Adventure!
By Las Vegas PRIDE Magazine Staff
Photography Courtesy of Crawl With Us
Las Vegas, known as the city that never sleeps, has become synonymous with glitz, glamour, and non-stop entertainment. But for those seeking an extraordinary casual bar experience, one event stands out from the crowd – Crawl With Us! Brace yourself for an evening of fun with friends as you embark on a journey through the vibrant streets of Sin City.
With over 500 participants expected to attend, Crawl With Us is not your average bar crawl. It's an all-out extravaganza that will leave you buzzing with excitement. The event boasts a lineup of handpicked venues, each offering its own unique vibe and ambiance. From trendy hotspots to hidden gems, you'll have the opportunity to explore Las Vegas' eclectic nightlife scene like never before.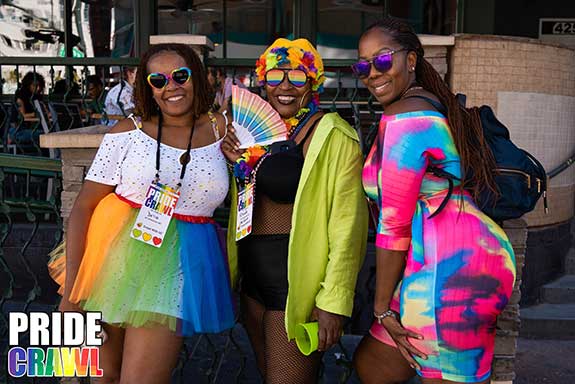 As you make your way from one venue to another, you'll get to decide how to take advantage of up to two complimentary drinks or shots. It's the perfect way to raise a glass and toast to an unforgettable night. But the fun doesn't stop there – Crawl With Us has more surprises in store!
Get ready to show your pride and celebrate inclusivity at its finest. Alongside the incredible drink specials, participants will receive a lanyard and custom event badge complete with vouchers. These vouchers unlock a range of exciting benefits, including complimentary entry to a captivating drag show, exclusive discounts on food and drinks, and a coveted Crawl With Us Stadium Party Cup (available for the first 100 check-ins).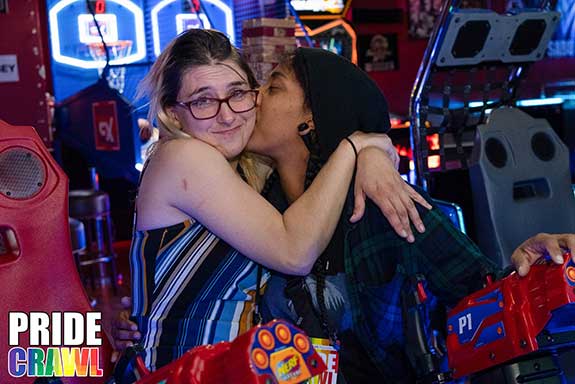 But Crawl With Us isn't just about having a fantastic time, it's also about making a positive impact. Building on the success of their 2022 Pride Crawl, which raised an astounding $22,653 for The Trevor Project, this year's event aims to support the local community. A generous 20% of all event proceeds will be donated to Las Vegas PRIDE, an organization dedicated to fostering safe and inclusive spaces, advocating for equality, and celebrating the diverse cultures of the LGBTQ+ community and its allies.
The action-packed night begins with check-in at the vibrant THERAPY venue at 518 E Fremont St, Las Vegas. From 4 PM to 6 PM, eager participants will receive their event badge and lanyard, essential for accessing exclusive benefits throughout the night. Remember to bring your ticket QR code (phone screenshots work great!) to expedite the check-in process, or have a friend check you in using your QR code.
Once checked in, prepare for a "Make Your Own Adventure Crawl" experience like no other. From 4 PM to 10 PM, the streets of Las Vegas will be your playground as you navigate the diverse selection of bars and enjoy the city's best drink specials. With hundreds of like-minded explorers joining you, the energy will be electric, creating an atmosphere of shared excitement and camaraderie.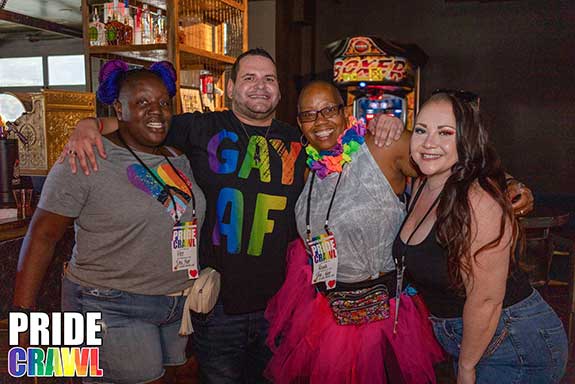 At 10:30 PM, the festivities continue with a captivating drag show at FreeZone Nightclub. Prepare to be mesmerized by the talent and charisma on display as performers take the stage and transport you to a world of glamour and artistry.
And, of course, what's a night in Vegas without an incredible after-party? From 10 PM to 12 AM, the party moves to FreeZone Nightclub, where a special guest DJ will keep the dance floor alive and the energy soaring. Soak up the electric atmosphere, and dance the night away.
Remember, you must have a ticket to attend this extraordinary event, and prices are subject to increase, so don't miss out!
For more information and tickets, visit: crawlwith.us/lasvegas/pride