If you have trouble viewing this newsletter, please go to the online version.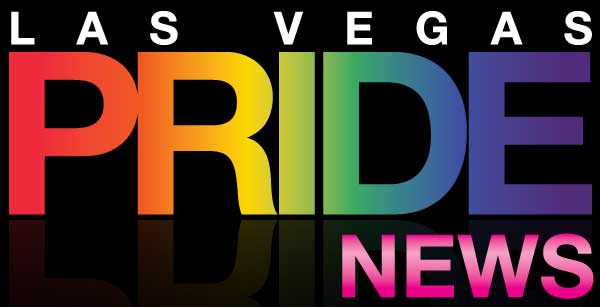 Las Vegas PRIDE 2011 Parade and Festival are September 16 and 17! We are filled with PRIDE to be presenting such an amazing and diverse lineup of events, entertainers, sponsors, and attracting so many visitors for this year's Las Vegas PRIDE Celebration! Check out lasvegaspride.org/events for details.

We're joining with Temptation Sundays, the Strip's original and hottest LGBT Pool Party to make a splash at this event, with host J.Son, hot music, and even hotter boys and girls sunning themselves on the expansive deck. Cabanas, daybeds, and VIP seating are available along with a variety of drink specials. Voted Best Gay Event, Temptation Sundays is the place to see and be seen.

You won't want to miss this great opening party by the pool. The Southern Nevada Association of PRIDE, Inc. would like to thank the LUXOR Hotel & Casino for allowing us to use their pool area for this great event. Visit the event page for more details.

Join Betty's Outrageous Adventures (Las Vegas' largest lesbian social group) on Sunday, September 11th from Noon to 5pm at Lone Mountain Park, Group Area "B" for an afternoon picnic surrounded by the ladies.

Join us for a round of water balloon tossing or human bingo and win a wonderful prize. Or bring your kite or Frisbee, heck, you can even bring your Scrabble or Monopoly. The Betty's and SNAPI will provide hot dogs and hamburgers with all the fixings as well as chips, soda and water for attendees free of charge (while supplies last). Feel free to bring the kids, a dish to share and enjoy the day with your family and friends. This is our biggest picnic of the year and we expect a huge turn out so be prepared to meet many new friends. Don't miss this fantastic, FREE "Must-Not-Miss" Event!

Lunch should be ready by 1pm. The Bettys will also have a 50/50 raffle. If you're not a Betty yet, you'll have an opportunity to sign-up at the picnic, it's easy and FREE!

Betty's Outrageous Adventures is an organization that plans social and active events for the Las Vegas lesbian community. For more information about the Bettys please visit their website: www.bettysout.com or call: (702) 636-8552 Visit the event page for more details.
Las Vegas PRIDE Presents: Full-Throttle Thursdays at The Garage! Join us the second Thursday of each month for fun, shots, drink specials, raffles, prizes, and PRIDE, hosted by our Mr. Las Vegas PRIDE! Visit the event page for all the details!

Las Vegas PRIDE, in partnership with Charlie's Las Vegas, presents SNAPI Saturdays. Join us the third Saturday of each month and visit lasvegaspride.org for details.
Las Vegas PRIDE, in association with Get Booked and the Unitarian Universalist Congregation of Las Vegas, presents The LGBT Film Series. Join us the last Sunday of each month for our free screening event. Visit us at lasvegaspride.org for more details.
Las Vegas PRIDE is PROUD to provide the community with great ongoing events, marketing, and LGBT education! We need you to show your PRIDE by volunteerng and make our community the very best it can be! To volunteer or for more info, please visit lasvegaspride.org.