Education & Special Interests
In addition to our own educational programs below, Las Vegas PRIDE partners with numerous organizations to promote awareness and assist with fundraising efforts, providing financial support for LGBT focused programs. This is done in the hopes of creating a stronger LGBT community in Southern Nevada.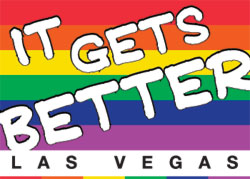 It Gets Better Las Vegas Project
The "It Gets Better" Project was created by Dan Savage, author of the column "Savage Love". Influenced by the tragic suicide of gay teen Billy Lucas, Dan launched the "It Gets Better" Project to help spread awareness among LGBT youth that life does indeed "get better". In Dan's own words, "many LGBT youth can't picture what their lives might be like as openly gay adults. They can't imagine a future for themselves. So let's show them what our lives are like, let's show them what the future may hold in store for them."
Visit the It Gets Better Las Vegas Project
Visit the It Gets Better Las Vegas YouTube Channel
Download a Information Flyer (PDF)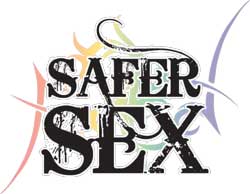 The Southern Nevada Association of PRIDE Inc. created the Safer Sex program in an effort to help promote widespread access, usage and acceptance of condoms as a vital component of AIDS prevention. As a part of this program, Las Vegas PRIDE makes free safer sex kits available at many of our events throughout the year.
Visit the Safer Sex Project
Download a Information Flyer (PDF)